Quebrada De Humahuaca Tour
Quebrada De Humahuaca Tour from Salta
Quebrada de Humahuaca, Jujuy
The tour begins with the pick up by Salta hotels, starting at 07:00 am.
The first point to visit is the town of Purmamarca, to observe the Seven Colours Hills, the Church and the Artisan Market. We will pass by Horn Post, continuing towards the town of Tilcara to visit Pucará and the Archaeological Museum.
Next stop is in Huacalera, where we will pass the Tropic of Capricorn, from where you can see the colours of the Pollera de la Colla Hill . Visit to the Church of Uquía, where we find the paintings of the Angels Arcabuceros (important remains of Cuzco style art). Arrival to Humahuaca, with its important Cathedral and the Monument to Independence (El Indio) by the sculptor Soto Avendaño.
After lunch, we will return to observe the area of ​​"the Painter's Palette" that frames the town of Maimara. If time allows it, we will return to Salta along a cornice path of abundant subtropical vegetation, passing by the Abra de Santa Laura, observing the dam of La Ciénaga, Las Maderas and Campo Alegre.
The tour ends with the return to the hotels around 8:00 pm
* Discover this amazing World Heritage Site
* Get to see the Seven Colored Hill
* Be accompanied by professional bilingual guides
*Professional guide
*Transfers from hotels
*Entrance fees
*Food & drinks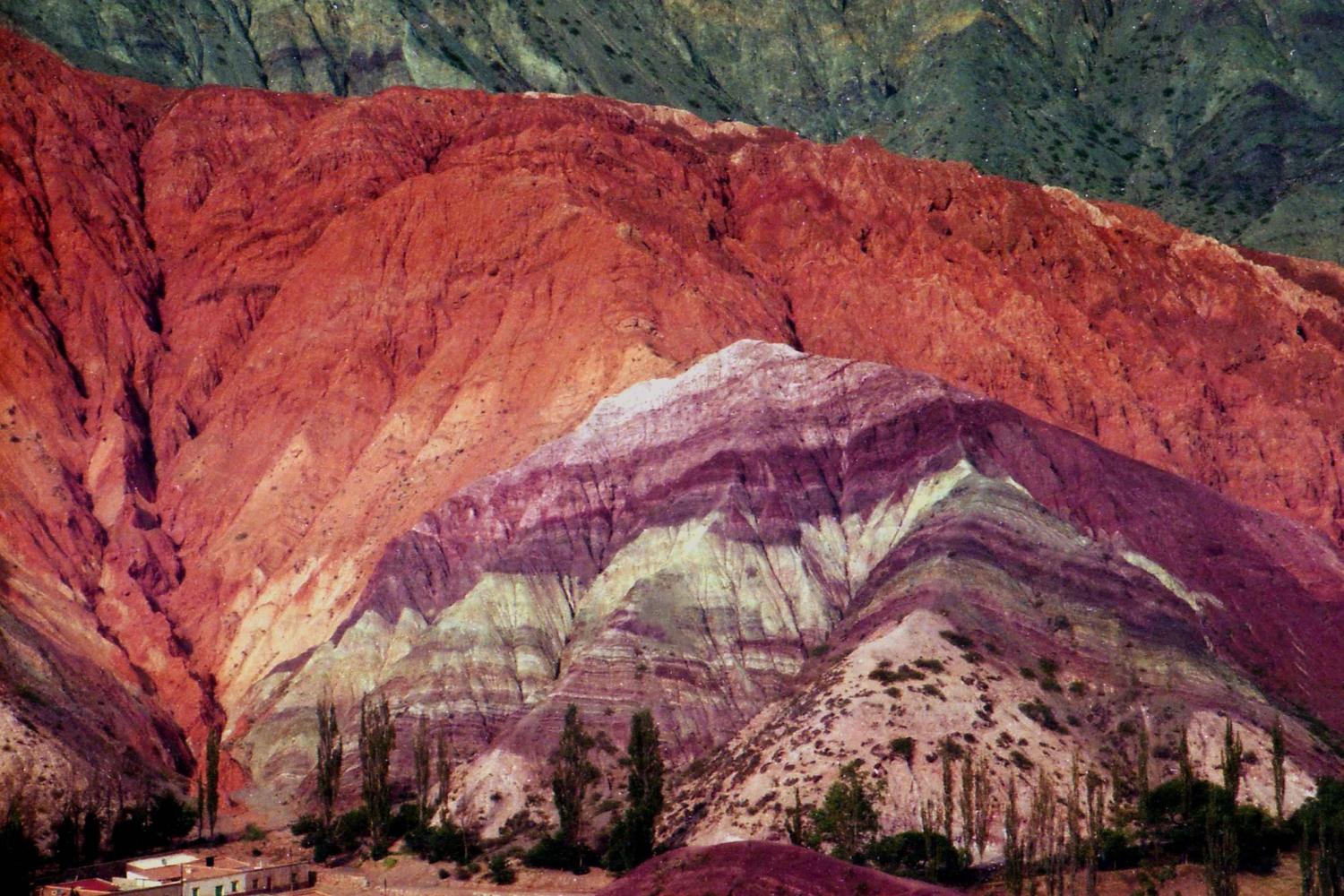 Quebrada De Humahuaca Tour from Salta
Next Booking: June 13, 2023